Memoria Abierta is an alliance of Argentine human rights organizations that promotes memory on the human rights violations committed in the recent past, the actions of resistance and efforts for truth and justice, to strengthen democracy reflecting on present issues.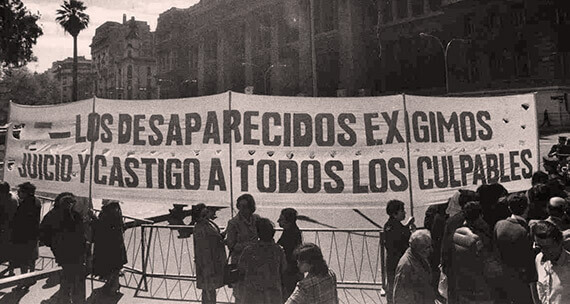 To do this, Memoria Abierta catalogs and provides access to various institutional and personal files; produces audiovisual interviews for the development of an Oral Archive; contributes to the visibility of the sites used in the repression through a variety of tools; develops thematic resources for dissemination and educational purposes, seeking to promote debates on the different ways to narrate what happened; and cooperates, from the specificity of their tasks, to the performance of justice.
Memoria Abierta's main objectives are: 
Promover la implementación de políticas públicas en materia de memoria, verdad y justicia sobre graves violaciones a los derechos humanos.

Promover las memorias de grupos, minorías, de perspectivas geográficas y experiencias diversas que generen un proceso más amplio y plural de inclusión de historias particulares.

Continuar ampliando el acceso y contribuyendo a la preservación del patrimonio documental de los organismos de derechos humanos y de otras fuentes documentales sobre el período.

Continuar incrementando el Archivo Oral de testimonios en formato audiovisual, ampliando la diversidad.
Producir información que contribuya a desentrañar el sistema represivo en el territorio y a dar visibilidad a los sitios utilizados en la represión por medio de la producción de herramientas y de registros topográficos.

Aportar fuentes y herramientas novedosas para contribuir al avance de las causas judiciales.

Promover aprendizajes e intercambios en proyectos de historia oral (incentivando la producción de testimonios), archivos, museos, métodos para registrar y documentar las violaciones a los derechos humanos, formas de transmisión y propuestas pedagógicas para fortalecer a la comunidad internacional que trabaja en temas de memoria.