Memoria Abierta established various bonds and develops projects and activities with civil society and national and local states in order to exchange and share experiences and working methods, and the characteristics of the Argentine process of truth and justice with other transitional processes in the world.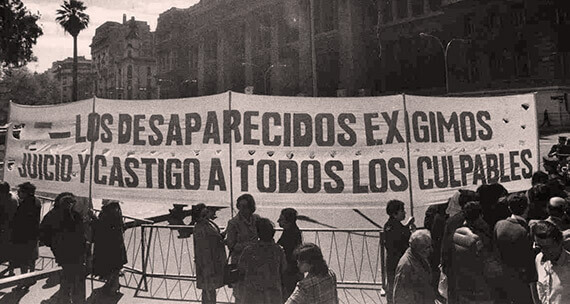 Memoria Abierta is a founding member and participates –since 1999– of the International Coalition of Sites of Conscience (CISC). Within this framework, since 2005, Memoria Abierta coordinates the Latin American and Caribbean Network of Sites of Memory, which currently brings together 39 partner institutions.
Along with regional and international organizations, we promote initiatives that stimulate reflection on the human rights violations committed and its consequences in the present.
Memoria Abierta shares work strategies and methodologies for the organization and preservation of oral archives, cataloguing techniques and preservation of documents, topographical research, looks on the public use of historical sites and experiences on exhibition design and interactive materials, among others.